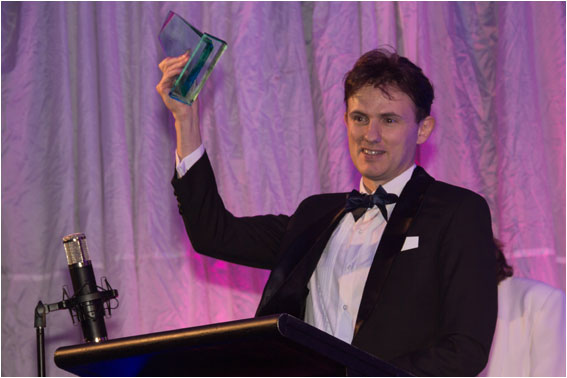 Andy Wonder was presented with the 2017 Top Children's Entertainer Award.
Stanley Goudge JP was presented with a VAC Scroll of Honour in recognition of his valued charitable contributions as a magician and Life Member of the Brotherhood of Auckland Magicians.
Magicians pictured above at the awards night at Crowne Plaza in Auckland City : Brent McLeod, Jon Zealando GMM, Alan Watson QSM GMM, Mick Peck, Mike Kay, Stan Goudge JP, Guy Cater, Paula Wray, Andy Wonder and David Hartnell MNZM.
Full list of 2017 award recipients at www.vac.org.nz